Related Pages
Latest News
Tuckshop
December 2015
At the P7 tuck shop we are doing a Christmas special instead of a Friday smoothie. All the money we make this week will go to a charity of our choice. We've been learning about how lucky we are in the context of our wider and global community and would like to spread some good Christmas vibes.
We will be selling marshmallow snowmen and gingerbread Christmas cookies on Wednesday 16th December and Thursday 17th December 2015!
Marshmallow snowmen - Small - 40p; Large- 50p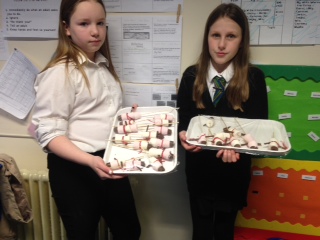 Ingredients: Marshmallows,Rolos , Mint Matchmakers and chocolate buttons
Gingerbread and a 'cuppa' milk - 50p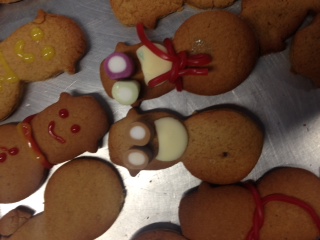 Ingredients: Butter, brown sugar ,golden syrup ,plain flour ,baking powder ,gropund ginger, mixed spice and egg. Some have icing, dolly mixture sweets, strawberry laces and chocolate buttons from decoration.
As normal, toast, Frubes, apples and oranges will be available as normal.
November 2015
Tuck is over in the blue area (sometimes called the library) where the P7 pupils serve healthy foods for the children and adults of Letham Primary School, Monday to Friday at break time.
On a Friday we have a Friday Special which is normally a Mixed Berry Smoothie or Banana Smoothie.
The prices are:
Apple= 20p, Cracker= 15p, Biscuit=15p, Orange=20p, Toast=10p, Raisins=15p, Melon=20p, Frubes=30p,
Friday Special Smoothie=50p
Updated by Zakk Smith
Tuck Leadership
October 2015
Our P7 pupils have taken their Tuckshop Leadership roles very seriously this year and have transformed our Healthy Tuckshop! The children in P7 are now responsible for everything! Please read through their presentation by clicking the link below to find out more: